It is our goal as an organization to provide refugee children with non-formal education to help bridge the education gap from the time they flee their countries to the time they resettle or claim asylum. By providing consistent classes and structure in a loving and warm environment we help the children know the educational and social skills that will be expected of them when they leave us.
Filippiada Refugee Camp, Filippiada, Greece
Project Hope 4 Kids started its activities on Filippiada site in June 2016, after the closure of Idomeni site. Filippiada has been and still is ever-changing. Starting with a community consisting of Syrian and Afghans demographics, the people survived the winter in containers and many Syrian families were finally relocated to other European countries during the spring of 2017. Currently the community has people from Syria, Afghanistan, (Kurdish) Iraq, and Iran. Project Hope 4 Kids provides non-formal education in English and Mathematics as well as provides art classes and workshops to the children ages 3 - 18 years of age. In addition to the children, we have taught English and mathematics to adults as well in three classes based on beginning, intermediate or advanced levels.
Neochori Accommodation Centre, Ioannina, Greece
In partnership with INGO Intersos, we serve children and families in the mountain village called Neochori. We provide non formal education in subjects such as English and Mathematics. We also provide art for the children as a positive means of expression. We also teach the adults English classes based on their level and skill.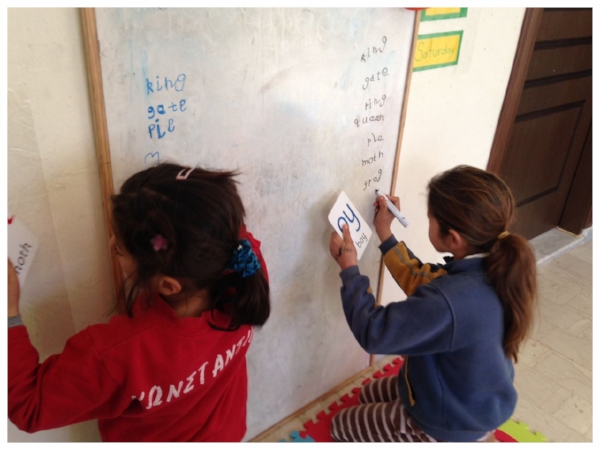 Jannena House, Ioannina, Greece
As with Filippiada and Neochori, we also provide non formal education to the children and families at the Jannena House in Ioannina Greece. This centre is also in partnership with Intersos. This site consists mainly of 13 children and 15 adults where we focus our efforts on intense conversational English for women whereas we also provide mathematics and English classes for the children. Our art activities are a big part of our program here as well.